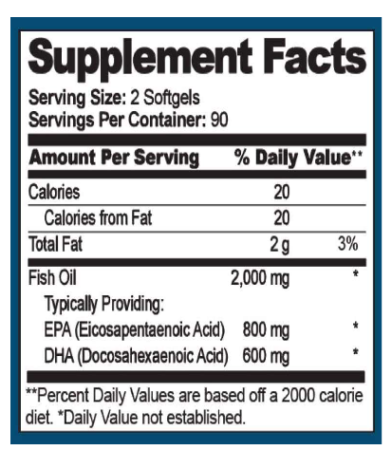 Two recently filed lawsuits accuse manufacturers of selling what they call fish oil that contain no fish oil.
The suits – filed by the same California law firm – accuse the manufacturers of the popular Dr Tobias Fish Oil and GNC Triple Strength Fish Oil of not containing any fish oil. They seek to be declared class action suits to include all purchasers as plaintiffs.
There is no question, the suits say, that the products started off as fish oil. But they allege that they ended up without any because of a chemical process used in the manufacturing altered it "into a synthesized product that does not otherwise exist in nature."
The suits accuse the companies of false advertising. There are no accusations that the supplements are dangerous. The suits do address if there are any health benefits from the supplements.
In the suit against Dr Tobias's manufacturer, the lawyers point to the container label which clearly says the product contains 2,000 milligrams of fish oil.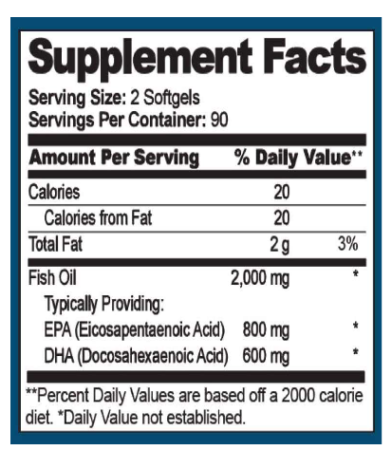 Fish oil has become a wildly popular supplement as studies show that it has considerable health benefits.
"Fish is a major source of healthful long-chain omega-3 fats and are rich in other nutrients, high in protein, and low in saturated fat," notes the suit.
"Numerous studies have shown that consuming fatty fish 2-3 times a week may reduce the risk of heart disease and stroke, as well as provides a myriad of additional health benefits. Scientific consensus affirms that consuming fatty fish as part of a diet materially contributes to good health."
Because most Americans do not consume fatty fish on a regular basis, the suit says, many physicians have urged their patients to use fish oil supplements.
The National Law Review sees the suits as possibly the start of a broader legal attack against the $2 billion industry.
"Given the sheer size of the market, a lot of dietary supplement manufacturers potentially face copycat suits," says the article, which also raises the possibility of civil and criminal actions by federal agencies.
The latest suit, filed May 28, was against the manufacturer of Dr Tobias Omega 3 Fish Oil Triple Strength dietary supplement that ranks among the top three sold on Amazon.
In its ad, the company says the fish oil "helps to support heart, brain, eye and immune health."
"Made from fresh, wild-caught fish so you get up to 3x more Omega-3 fatty acids. Refined using molecular distillation to preserve the purity of every capsule which has the perfect ratio of EPA to DHA to help your body absorb Omega-3."
The supplement a four plus star rating on Amazon based on more than 26,000 reviews.
The GNC suit was filed May 13.